We have heard about wine tasting, cheese tasting, and alcoholic beverages like beer.
The same happens with coffee, there are so many varieties and flavors that you can appreciate it with us, their great differences and of course the quality.
Through a sensory journey, we explore and recognize their properties (organoleptic), we compare them and establish preferences between them.
In coffee tasting, we teach to identify the attributes of coffee; the color of the cream, the texture, the color, the brightness, its density, the aromas of fragrances, the aromas of roasting, the aromas of distillation.
Body, acidity and aroma.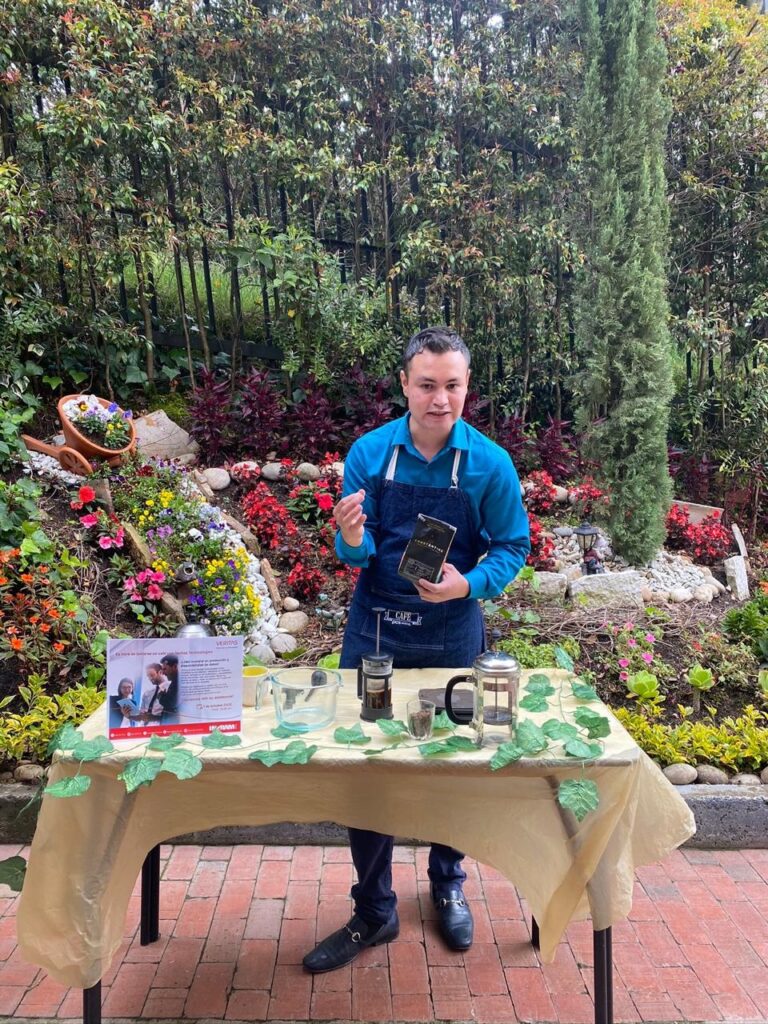 Specifications
Duration
Number of people per tasting
Specifications
We have two types of tastings:
1. Coffee in method (Coffee kit and method of choice (French press or dripper V60).
2. Tasting 3 differents origin coffee (Cupping spoon, 3 origins of colombian coffee, coffee in its 3 physical states: Pergamino, green coffee and roasted)
This is how we promote responsible consumption. Getting out the routine, and learning something really importar as our coffee culture in Colombia,
We do virtual coffee tasting for enterprises and for individuals, family, friends.
Duration
Number of people per tasting